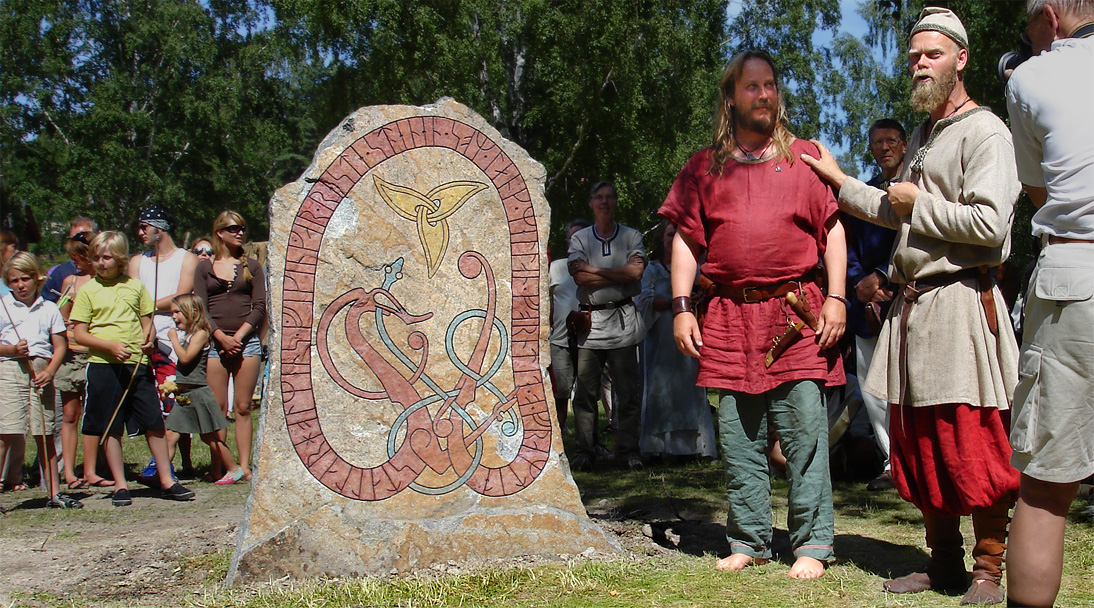 Runic inscription:
"Stallarholmen Vikings erect this stone as
a link between the past and the future"
Stallarholmen Vikings,
a compound on the Stallarholmen island in Strängnäs municipality.
In 2003 the association had its first Viking festival, a large and orderly
events which attracted many visitors. The same year I started the work
on the rune stone. I chopped, showed and talked during the festival but
to completed in a reasonable time, I also work between the festivals
then the rune stone had been moved to Odensicke farm, near festival.
During the festival in 2006 the completed rune stone was raised
with speech, ceremony and unveiling on Östa beach, Stallarholmen.